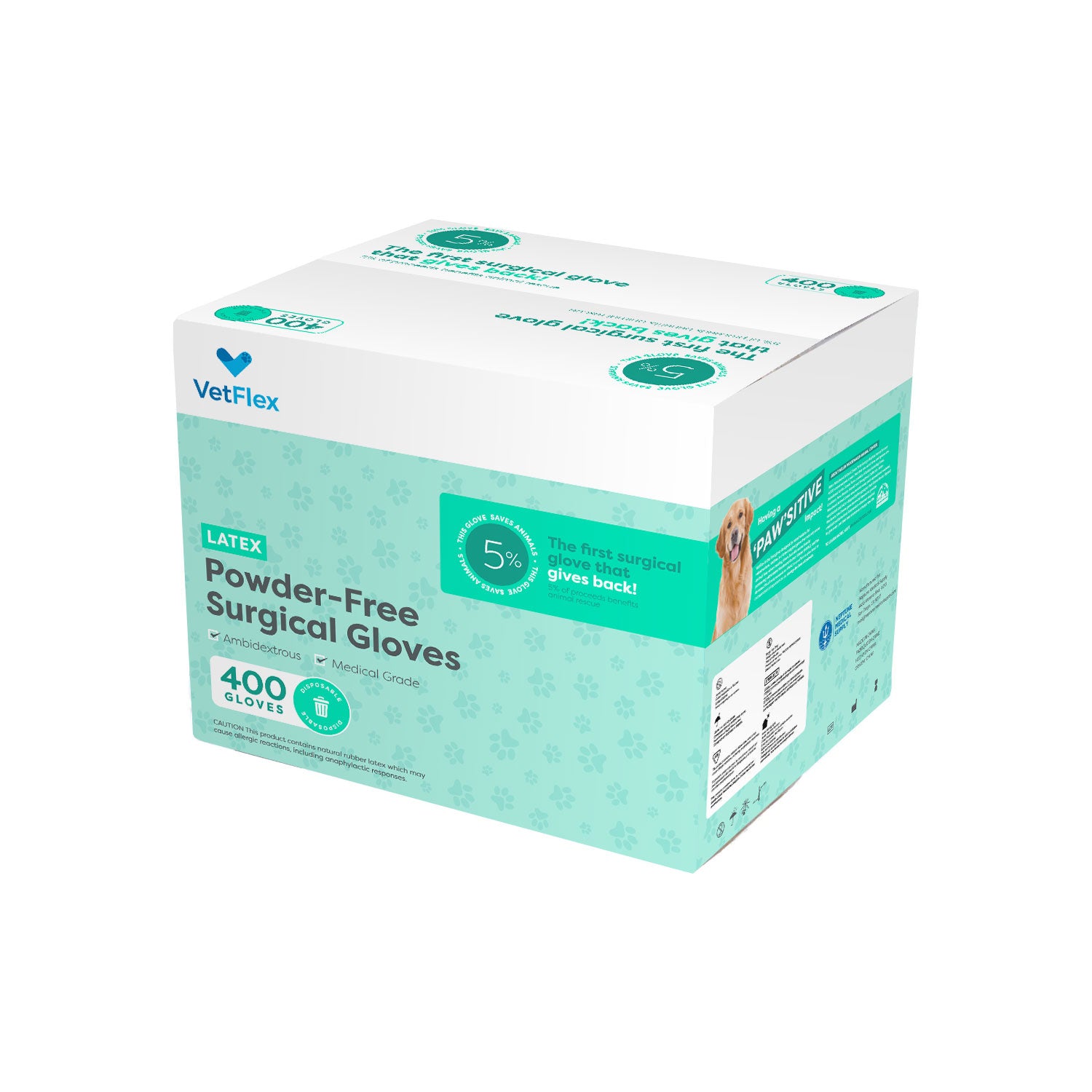 VetFlex Latex Sterile Surgical Glove Case
The first veterinary glove that gives back! Not only is VetFlex the Surgical glove for veterinarians, but also 5% of every purchase is donated to animal rescue. Our durable gloves are chemotherapy drug tested and approved.
We adjusted the thickness in the palm and fingertips to provide a super durable glove without sacrificing sensitivity. Our gloves are sterile, medial grade, and disposable, with sustainable packaging.

Each case comes with 4 boxes of 50 count pairs of gloves.